The Microbiology Society goes blue for World AMR Awareness Week (WAAW) 2023
17 November 2023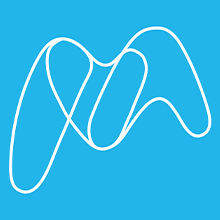 The Microbiology Society goes blue on social media for World AMR Awareness Week (WAAW) 2023 on 18–24 November 2023.
The WAAW by the World Health Organisation (WHO) raises awareness and understanding of antimicrobial resistance (AMR) and promotes best practices among One Health stakeholders, to reduce the emergence and spread of drug-resistance infection. The theme for WAAW 2023 remains "Preventing antimicrobial resistance together", as in 2022.
In this year's theme, WHO calls for cross-sectoral collaboration to preserve the effectiveness of antimicrobials. To effectively reduce AMR, all sectors must use antimicrobials prudently and appropriately, take preventive measures to decrease the incidence of infections and follow good practices in disposal of antimicrobial contaminated waste.
If you work in AMR and would like to get involved in the Society's work in AMR, join our 'Knocking Out AMR' project, supporting feasible, effective solutions to AMR through international, cross-disciplinary collaboration. Register your interest on our website to keep up to date with opportunities to get involved.
Join the conversation on World AMR Awareness Week 2023 by following us on Twitter @MicrobioSoc and using the hashtag #WAAW23.