Antimicrobial resistance national action plan – Microbiology Society written evidence to the Department of Health and Social Care
06 April 2023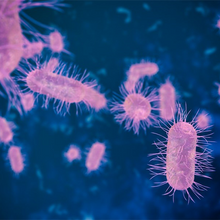 The Microbiology Society submitted a response to a call for evidence launched by the Department of Health and Social Care. This inquiry seeks to establish key priority areas for government intervention, and to gather expert knowledge to inform the new action plan and improve existing policies.
In our response we discuss the drivers of AMR and actions required to tackle it, for instance, through investment in training and research, the development of new antimicrobials, improved diagnostics and surveillance mechanisms, infection prevention and control measures such as vaccines, and reducing the inappropriate use of antibiotics.
We note that our response reflects the views expressed by nine individuals who responded to our call for expertise.
"By contributing to the AMR National Action Plan, The Microbiology Society are highlighting key policy areas for the UK Government to focus on with the aim of sustainably managing and controlling the spread of AMR."
– Prof Tina Joshi