An Interview with JMM Case Report's Executive Editors
Posted on November 28, 2013 by Parita Patel
JMM Case Reports (JMMCR) is pleased to announce the appointment of three Executive Editors: in Europe, Professor Dlawer Ala'Aldeen from the University of Nottingham in the UK; in the US, Dr Robert Hugh Hall from the National Institute of Health; and in Asia, Dr Jianguo Xu from the Center for Disease Control and Prevention in China.
In addition to supporting JMMCR's Editors-in-Chief in leading editorial policies and peer review for the online-only journal, our Executive Editors will act as ambassadors in their respective region, engaging with our authors and readers there.
As we approach the publication of the first issue of JMMCR, scheduled for January 2014, our Executive Editors share their reasons for joining the Editorial Board of this this new, gold open access publication.
What are your research interests?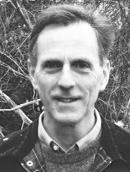 Robert Hall: International issues in prevention, diagnosis, and treatment of infectious disease; particularly in the developing countries that bear the greatest burden. I am primarily engaged in diagnostics that improve patient care through more precise and timely treatment. I'm also interested in the selective pressure and epidemiology that brings unexpected pathogens to our doorstep.
Dlawer Ala'Aldeen: Bacterial meningitis and septicaemia; molecular pathogenesis of, and host response to, bacterial infections; molecular epidemiology and population genetics of community and hospital-acquired bacteria, and vaccine development against pyogenic bacteria.
Jianguo Xu: Pathogen discovery – one of my responsibilities is to identify microbiological etiological agents for major "unknown" infectious disease outbreaks in China. In the past I have investigated etiologically several outbreaks of emerging infectious disease investigations, from the 1999 outbreak caused by Escherichia coli O157:H7, to most recently the 2009 outbreak caused by new Bunyaviruses.
Why did you decide to the join the Editorial Board for JMM Case Reports?
Robert Hall: A sick person needing care provides an immediate purpose to the biomedical research enterprise. Specific cases specify the challenges faced by clinicians and health systems in managing infectious disease, and thereby drive the research agenda. Joining the Editorial Board of JMMCR offers the opportunity to highlight the advances and remaining challenges in the management of infectious diseases. I hope to facilitate biomedical research collaborations that will lead to continual improvement in patient outcomes, particularly in settings with the greatest burden of disease.
Dlawer Ala'Aldeen: JMMCR is designed to occupy an important and fast growing niche that remains inadequately covered by other journals. A dedicated electronic journal to clinical case reports would contribute significantly to the field of clinical microbiology. I found the idea appealing and wished to support it.
Jianguo Xu: I have two reasons to join the editorial board for JMM Case Reports. First, new pathogen discovery is my field of interest. Case studies of infectious diseases will provide plenty of opportunities to find new pathogens. Secondly, there are numerous cases of infection in China that are not diagnosed etiologically, and so lead to mistreatment. To resolve this problem can not only lead to new scientific findings, but also provide better clinical care.
How do you see the journal developing?
Robert Hall: I see JMMCR developing into a sentinel publication that will raise awareness of infectious disease issues as they arise. JMMCR will announce emerging infectious diseases, disseminate new advances and challenges in patient care, provide compelling teaching material, and influence the direction of infectious disease research.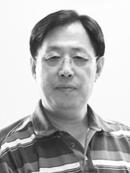 Dlawer Ala'Aldeen: Pathogens are emerging and re-emerging all the time, our tools and technology are fast evolving, and medics are getting better at managing difficult cases. These have led to increasing numbers of unusual and previously unreported cases or management approaches that need reporting. These will be looking for suitable and easily accessible homes, such as JMMCR. Therefore, JMMCR's launch is very timely.
Jianguo Xu: I believe that JMMCR will develop into a journal with a high reputation in the fields of clinical infectious disease, microbiology, and public health.
Why do you think academics and clinicians will want to read it?
Robert Hall: JMMCR will provide an excellent source of information on new developments in the clinical management of infectious diseases. Clinicians will benefit from learning of progress in their field, sharing knowledge of current best practices, and discussing new challenges. Academics will use JMMCR as a valuable guide to important research questions related to the contemporary clinical presentation and management of the pathogens they study. JMMCR will also provide many prescient ideas for post-graduate and post-doctoral research projects.
Dlawer Ala'Aldeen: JMMRC is designed to help clinicians and academics to share their experiences, add to existing knowledge and update their skills.
Jianguo Xu: Clinicians will read the journal because they have experienced many similar problems, this journal will provide them with new ideas, information, methods, strategies and research interests.
Why do you think authors should submit their papers to JMM Case Reports?
Robert Hall: Submitting illustrative case reports and case series will alert other clinicians to emerging pathogens, new susceptible human populations, and novel routes of disease transmission. Publication will invite collaboration among clinicians, microbiologists and others to develop innovative solutions. Medical scientists will gain access to the earliest peer-reviewed information on public health challenges, and will have the opportunity to develop responsive research programs to improve epidemiology, prevention, diagnosis, and treatment. In addition, the detailed presentation of case reports from around the world, particularly from resource-constrained developing countries, will raise awareness of needs in the populations that bear the greatest burden of infectious disease.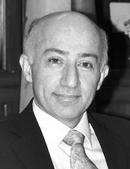 Dlawer Ala'Aldeen: In our daily practice, each one of us experience new, novel and unique clinical cases that are worth sharing with the clinical and academic community. Any such experiences not reported are as good as forgotten, buried in history or even wasted. We should all have a low threshold for reporting interesting and unique cases, and JMMCR is there to facilitate this. In the long term, with JMMCR globally established, all case reports will have high international impact and benefit patients across the world.