All you need to know about Open Access at the Society for General Microbiology
Posted on November 8, 2013 by Hayley Hewitt
The Society's Publishing team have been working hard on all aspects of open access over the past few months, and we have now created a clear and concise Open Access Policy with dedicated FAQs to aid our authors.
SGM Open, the open access option for our subscription journals, follows the 'Gold' Open Access model and offers many benefits to authors and their funding bodies. If you're considering SGM Open when choosing where to submit your paper, you'll find that the main benefit is that your accepted manuscript will be available online quickly (within 3 working days) and for free. The final version of your article can also be freely read online by anyone, rather than being held behind the current subscription restrictions ('Green' Open Access model).
Any manuscripts published under SGM Open will be deposited automatically by the Society in PubMed Central and mirror sites following final publication. SGM Open papers will be highlighted on the journal websites and in electronic contents alerts, creating more publicity for your published article.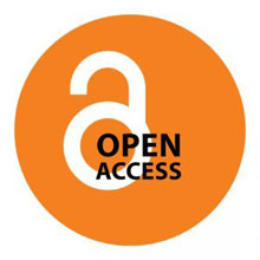 Open access is becoming increasingly commonplace within STM publishing, and some funding bodies are now requiring accepted manuscripts to be openly available within 6 months. SGM Open is compliant with funding bodies that have already developed such open access mandates.
At the Society, we're continuously monitoring any developments regarding open access. Recent advances influenced our decision to launch our first Gold Open Access online-only journal – JMM Case Reports. This journal will publish case reports on medical, dental and veterinary microbiology and infectious diseases, and all article processing charges will be waived during the launch period. Submissions are now open and the first online articles will be available in January 2014.
The Publishing team have also finalised SGM Open discounts, which will come into effect from 1st January 2014 for new submissions. We will be offering a 15% discount on the SGM Open fee to authors who are either members of the Society for General Microbiology or are based at an institution that holds an active subscription to the journal.
If you would like any further information about SGM Open, the available discounts for 2014 or JMM Case Reports, please see the FAQs or contact the Editorial Team who will happy to answer any further questions.