Champions' events and activities
Posted on October 3, 2019 by Evelina Satkevic
Microbiology Society Champions are members who do that little bit more for the Society. They help raise our profile and the raise awareness and understanding of microbiology in their local area. Here are some of the events held by our Champions in the past months.
Life as a Lecturer in microbiology – Marília Costa
Marília is a Lecturer at Paraíba State University, Brazil. She became a Champion in the second year of her PhD at the University of Dundee, UK, because she could see new students coming into the university who knew nothing about the Microbiology Society and wanted to do something about it.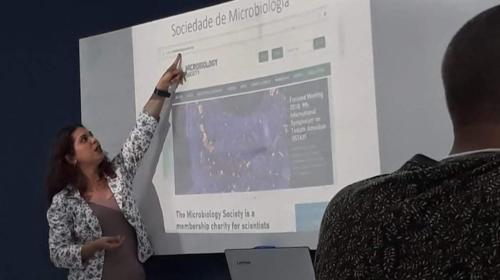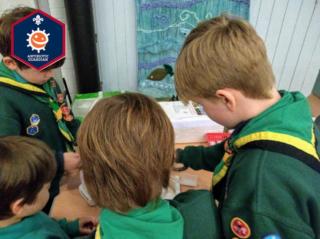 Champion Ruth MacLaren runs a science outreach company called Sciencedipity. With Simon Jones, local GP and Chair of Devon Antibiotic Resistance Group, Ruth organised an event during which 30 cubs from North Devon became Junior Antibiotic Guardians. The cubs got the chance to swab their classroom and grow bacterial cultures, as well as view the microbes under a microscope, and were awarded the Antibiotic Guardian Badge for their hard work.
Antibiotic Awareness Week in Plymouth – Dr Tina Joshi
Tina and colleagues from the University of Plymouth's Institute of Translational and Stratified Medicine arranged a series of activities to engage the public and students for World Antibiotic Awareness Week. The events ran between 12 and 16 November 2018 and included a 'Superbugs Pub Quiz', a poster exhibition showcasing antibiotics research and a film screening in association with the Longitude Prize (NESTA).
MICROBIhOME at Manchester Science Festival – Chloe James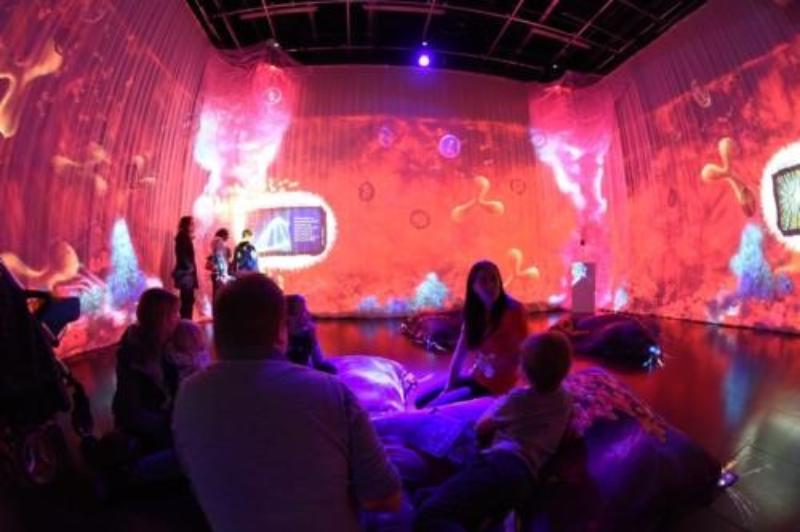 Invisible worlds at Eden Project – Michael Pascoe
The Eden Project celebrated the launch of its latest exhibition 'Invisible Worlds' during the May half-term holiday 2018. The exhibit aims to educate the public about the many roles played by microbes in shaping our lives. Microbiology Society Champion Michael Pascoe visited the Eden Project to see Invisible Worlds during its launch week and told us about his experience.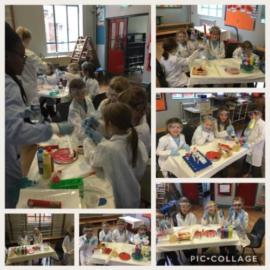 Biology Week 2018 – Linda Oyama and Sara Pidcock
On 5–13 October, Society Champions Linda Oyama and Sara Pidcock hosted a number of science workshop sessions to celebrate Biology Week. Their activities included: 'Alkalinity and basicity of foods', 'DNA and Diversity' and 'Healthy eating and healthy tummies'.
Last year, the Microbiology Society and Amazing Microbiology Nepal once again collaborated to host a number of activities. Society Champion Manoj Pradhan is the person behind Amazing Microbiology Nepal, which is primarily a Facebook group. Members of this group share ideas and organise events, workshops and conferences.
The impact of microbes on the environment and society, Kolkata – Arindam Mitra
With the help of Society Champion Dr Arindam Mitra, more than 150 students and faculty members participated in a one-day workshop on 13 April 2018 at The Department of Microbiology in the School of Science at Adamas University, Kolkata, India.
To see a full list of events organised by Champions, or if you would like to find out more about being a Champion and promoting the Microbiology Society, visit the Champions Area.