Meet the Young Microbiologist of the Year finalists: Amy Jacobs
Posted on October 29, 2020 by Microbiology Society
The Sir Howard Dalton Young Microbiologist of the Year Prize is awarded by the Society each year. The prize recognises and rewards excellence in science communication by a Microbiology Society member who is a postgraduate student or postdoctoral researcher, having gained their PhD in the last two years. The young scientists on this shortlist will give a 15-minute presentation at Why Microbiologists Matter on Wednesday 25 November. In the run-up to the event, we will be getting to know the finalists.
Virology Division finalist: Amy Jacobs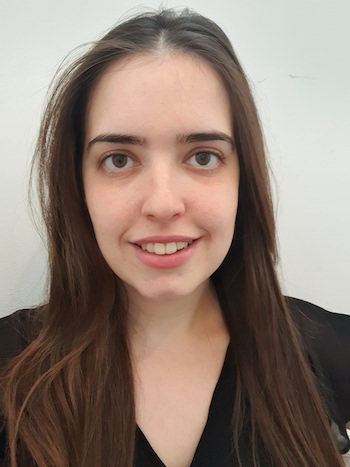 Current position: PhD student at Imperial College London and the National Institute for Biological Standards and Control (NIBSC)
Title of talk: Examining how the herpes simplex virus 1 latency-associated non-coding RNAs affect the human neuronal transcriptome
Research interests: My research interests surround the host-virus relationship. It is fascinating how viruses rely on host-cell components but also exploit them to benefit the virus. Herpesviruses have a unique mode of interacting with host cells called latency, whereby the virus genome is present, but it cannot produce new virus particles.
Theme of talk: Once a person is infected with herpes simplex virus (HSV), they are infected for life, even when exhibiting no symptoms. This is because HSV can infect nerve cells, where it goes into a dormant state called 'latency', where no new virus is produced. During latency, there are specific viral genes switched on. The role of these latency genes is still debated, and their exact mechanisms of action are uncertain. Accordingly, I have studied how these latency genes impact the nerve cells that the virus infects by examining whether these viral genes alter human gene activity within nerve cells.
If I was not a microbiologist, I would be… A dancer! Although very different to microbiology, dancing is a hobby and passion of mine for when I'm not hard at work in the lab. Some of my co-ordination and rhythm have even come in handy when pipetting for hours at a time!
Amy's talk will take place during Why Microbiologists Matter on 25 November. For more information about the event, or to register, visit the event page. Stay tuned for more finalist profiles in the coming weeks. Previously published profiles can be found below: