Meet the Young Microbiologist of the Year finalists: Vanessa Las Heras
Posted on November 2, 2020 by Microbiology Society
The Sir Howard Dalton Young Microbiologist of the Year Prize is awarded by the Society each year. The prize recognises and rewards excellence in science communication by a Microbiology Society member who is a postgraduate student or postdoctoral researcher, having gained their PhD in the last two years. The young scientists on this shortlist will give a 15-minute presentation at Why Microbiologists Matter on Wednesday 25 November. In the run up to the event, we will be getting to know the finalists.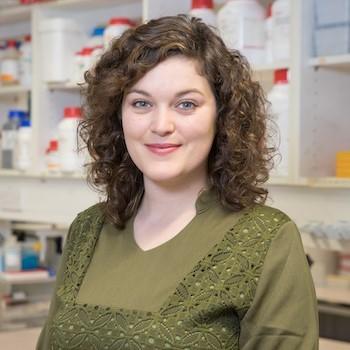 Irish Division finalist: Vanessa Las Heras
Current position: Post-doctoral researcher, University College Cork, APC Microbiome Ireland
Title of talk: Impact of diet upon host susceptibility to Listeria monocytogenes infection
Research interests: I am currently working in host-microbe interaction mechanisms, specifically the impact of intestinal environment modulation in susceptibility to disease with foodborne pathogens. I think it is fascinating to observe the fine balance required for homeostasis in an environment as complex as our gastrointestinal tract.
Theme of talk: What we eat changes our health, especially affecting our gastrointestinal tract. This means that the food we consume changes the environment inside our gut and this can determine if we are healthy or sick. One of the things that can make us sick are bacteria like Listeria. My work focuses on studying lifestyle factors that affect the way our gut interacts with Listeria. To date, my experiments show that an unhealthy diet, characterized by a high consumption of ready to eat food products, usually with high-fat content, increases the chance of being sick with Listeria.
If I was not a microbiologist, I would be… A chef, or a dog-walker.
Ekaterina's talk will take place during Why Microbiologists Matter on 25 November. For more information about the event, or to register, visit the event page. Stay tuned for more finalist profiles in the coming weeks. Stay tuned for more finalist profiles in the coming weeks.
Previously published profiles can be found below: