Young Microbiologist of the Year Finalists: Prokaryotic Division
Posted on September 3, 2018 by Microbiology Society
The Sir Howard Dalton Young Microbiologist of the Year Prize is awarded by the society each year. The prize recognises and rewards excellence in science communication by a Microbiology Society Member who is a postgraduate student or postdoctoral researcher, having gained their PhD in the last two years. Two finalists are shortlisted from each of the Society's divisions based on a presentation given the Microbiology Society Annual Conference or Irish meetings. The eight young scientists in this shortlist will give a 15-minute presentation at the Microbiology Society's Annual General Meeting (AGM) on September 6. In the run up to the AGM, we will be getting to know this year's finalists:
Courtney Kousser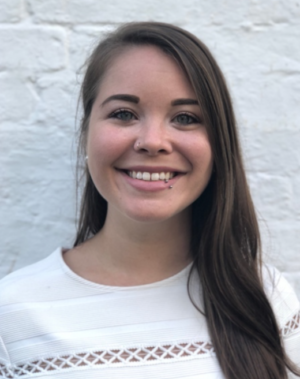 Job Title: 3rd year PhD Student
Place of Work: University of Birmingham
Research Interests: General research interests include polymicrobial interactions, nutrient competition, antifungal resistance, and host-pathogen interactions. I am also interested in the translation between scientific research and clinical output, to not lose sight of the "big picture." Currently, my main interest lies in science communication, as I truly love learning about and discussing science.
Theme of talk: My work focuses on a deadly fungus, Rhizopus microsporus, which causes mucormycosis in immunocompromised individuals. This organism is highly antifungal resistant and is incredibly difficult to treat, leading to almost 100% mortality in disseminated infections. The aim of my research is to investigate the impact of opportunistic bacteria on the pathogenicity of R. microsporus. Here I will discuss the relationship between R. microsporus and Pseudomonas aeruginosa, where these bacteria can strongly inhibit fungal germination. This interaction could have important implications for clinical management and pharmaceutical research for this aggressive fungus.
If I would not be a microbiologist, I would be… a dietician or psychologist! I actually majored in nutrition and minored in psychology during my undergraduate degree at the University of Tennessee in the US. Afterwards I considered pursuing further qualifications in these areas, but instead decided to continue with research after volunteering in several laboratories.
Courtney's talk, 'Pseudomonas aeruginosa inhibits Rhizopus microsporus germination via the sequestration of iron' will take place at 15:45 at the Microbiology Society AGM on September 6.
Stephen Dolan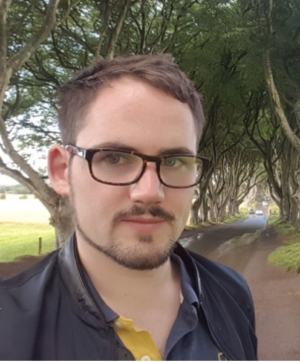 Job Title: Postdoctoral Researcher
Place of Work: University of Cambridge, Department of Biochemistry
Research Interests: I am fascinated by the molecular mechanisms which pathogenic microorganisms use to colonise their hosts and resist our interventions. My interest has recently extended to encompass the basis of interactions which occur during polymicrobial infection: an area which will, I believe, yield some exciting new discoveries.
Theme of talk: Many people with cystic fibrosis will develop a Pseudomonas aeruginosa bacterial infection during their lives which can lead to a chronic infection. This infection reduces lung function and, therefore, life expectancy. I am exploring how P. aeruginosa regulates the activation of key nutrient utilisation pathways which allow it to persist in the lung and resist antibiotic intervention. P. aeruginosa infection is difficult to treat as it displays an inherent resistance to many commonly used antibiotics. Understanding these important metabolic branch points will allow for the development of new antimicrobials that specifically target this organism.
If I would not be a microbiologist, I would be… a live sound engineer. I have a passion for live music and have an interest in the way live sound mixing can enhance a performance. I think this would be a stimulating career that could lend itself to travelling the world.
Stephen's talk, 'Knowing the Enemy: How does Pseudomonas aeruginosa regulate carbon flux through its glyoxylate shunt?' will take place at 15:45 at the Microbiology Society AGM on September 6.