Young Microbiologist of the Year: Irish Division
Posted on August 23, 2018 by Microbiology Society
The Sir Howard Dalton Young Microbiologist of the Year Prize is awarded by the society each year. The prize recognises and rewards excellence in science communication by a Microbiology Society Member who is a postgraduate student or postdoctoral researcher, having gained their PhD in the last two years. Two finalists are shortlisted from each of the Society's divisions based on a presentation given the Microbiology Society Annual Conference or Irish meetings. The eight young scientists in this shortlist will give a 15-minute presentation at the Microbiology Society's Annual General Meeting (AGM) on September 6. In the run up to the AGM, we will be getting to know this year's finalists.
Cathy Abberton
Job Title: Senior Researcher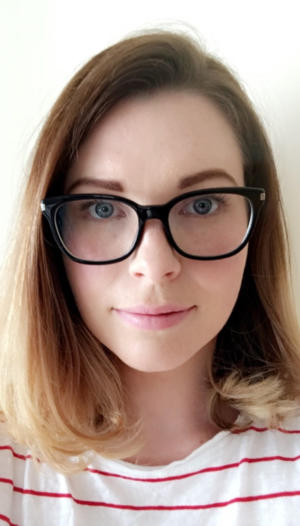 Place of Work: Westway Health, NUI Galway
Research Interests: Currently, my main area of interest is in developing a novel antimicrobial technology to fight antibiotic resistance. Previously, I investigated the detection, activity and fate of bacteria in a drinking water distribution system and their potential to survive in pipes and re-infect chlorine-treated water.
Theme of Talk: The occurrence of antibiotic-resistant bacteria is becoming an increasingly widespread issue, and is a major concern in the veterinary sector, the largest consumer of antibiotics. Bovine mastitis is the most critical infectious disease affecting the dairy industry, leading to recurrent treatment failures, long periods of poor milk quality, loss of income to farmers, and the premature culling of animals. Due to the number of causative organisms and their ubiquitous presence, mastitis eradication is unattainable. But, Westway Health is developing a novel broad-spectrum antimicrobial that aims to combat resistance, prevent milk-discard, and improve overall herd health over time.
If I would not be a microbiologist I would be… working with food. In my opinion preparing a meal is like carrying out an experiment that you get to eat afterwards. I enjoy discovering new recipes, and baking or cooking delicious and exciting dishes as often as I can.
Cathy's talk, 'Development of a Novel Antimicrobial for the Treatment Of Bovine Mastitis' will take place at 15:00 at the Microbiology Society AGM on September 6.
Katherine Dadswell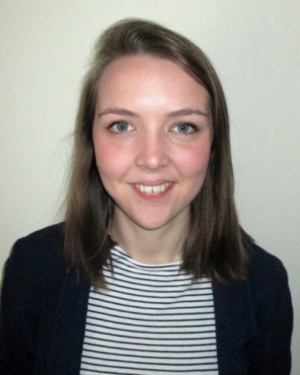 Job Title: 3rd Year PhD Student
Place of Work: University College Cork
Research Interests: I am interested in clinical microbiology and have a particular interested in microbial pathogenesis; how microbes cause disease.
Theme of talk: My talk will be discussing how E. coli, the most common cause of urinary tract infections, uses nutrients in the urinary tract and how these affect pathogenesis. Ethanolamine is a component of the cell membrane of all living cells. As cells are broken down the ethanolamine is released and can be used by bacteria as a source of carbon and nitrogen. I will be addressing whether E. coli that causes urinary tract infections can use ethanolamine as a nutrient to promote growth and cause infection in the urinary tract.
If I would not be a microbiologist, I would be… A biomedical engineer. I like the idea of applying biological knowledge to design new medical equipment and devices.
Katherine's talk, 'Ethanolamine metabolism during urinary tract infections' will take place at 15:15 at the Microbiology Society AGM on September 6.