Save the date: Federation of Infectious Societies (FIS) Conference 2023
27 September 2022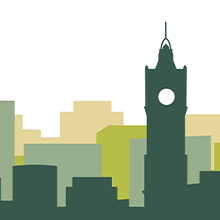 Following the success of FIS/HIS International 2022, which took place in person last week and concluded online yesterday, the Microbiology Society is delighted to be hosting the Federation of Infectious Societies (FIS) Conference 2023 on Tuesday 14–Wednesday 15 November in Edinburgh and one day for an online meeting (date to be confirmed).
The Federation of Infection Societies (FIS) conference is the largest UK-hosted, international infection conference. It is a must-attend event for anyone working in infection prevention and control, infectious diseases, clinical microbiology and biomedical science.
The scientific programme will be produced in collaboration with one of the Society's journals – Journal of Medical Microbiology. Tina Joshi, FIS Chair and member of Council, will be guest editing a collection with Tim Inglis, who is the new Editor in Chief for the journal. These activities are part of a wider initiative to build and develop the infection science community at the Society.
To find out more about what to expect from FIS 2023, check out what took place at this year's FIS HIS International Conference or read our FIS 2019 Twitter highlights blog. You can also find out more about FIS 2022 using the hashtag #FIS22 on Twitter.
Find out more and register your interest on our event page.
Follow us on Twitter @MicrobioSoc using the hashtag #FIS23 for updates. We will also be sharing stories on Instagram throughout the event.
---
Image: PPrat.