Get more involved with Society activities
11 November 2020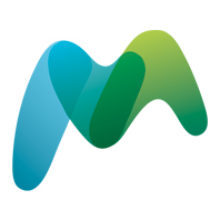 The Microbiology Society offers many opportunities for members to get more involved in various activities and projects, designed to support personal and professional development.

Becoming a member of the Society provides the chance to not only be part of the scientific community and access available resources, but to play an active role in developing our plans to advance the understanding and impact of microbiology by connecting and empowering communities worldwide. You could help guide our work, give back to the community, shape our future, and show that you're a leader in your field by becoming a Committee, Council, Division Member, or a Journal Editor. Current vacancies are advertised on our Jobs page.
You could also initiate activities and events with support from the Society and participate in Society-led events by joining our Champions Scheme, or play a role in the success of an international conference by submitting a proposal for an Annual Conference session or a Focused Meeting.
There are several ways in which you could gain experience, develop your critical thinking, and share your expertise. Find out how you can get more involved below.
Share your expertise
We regularly publish content pieces written by our members in our magazine, Microbiology Today, or blog, Microbe Post. This is a great opportunity for you to showcase your research and interests by submitting an article.
Another great platform for you to put forth your contributions is the Members' Teaching Microbiology Resources, our online area dedicated to supporting microbiology educators. The online hub showcases the amazing work of our members and includes information of interest alongside wider resources highlighted by our membership. If you wish to contribute a resource, contact our team.
As part of our 'A Sustainable Future' project, members working in the fields of antimicrobial resistance, soil health, and the circular economy can send us case studies that will be showcased on our website and promoted on social media. For more information, get in touch at [email protected]
Gain experience
Join our Shadowing Scheme, a unique chance to gain experience in decision-making, to see what it takes to be a member of one of our committees and get practical insights into how we are run, before potentially running for election.
Help us publish the most interesting microbiological research by joining our journal boards of reviewers or help the professional development of early career researchers by reviewing grant applications. These are unique ways to improve your critical thinking and become part of the microbiology community.
---
To find out more information, please visit our Get Involved page or email us at [email protected].