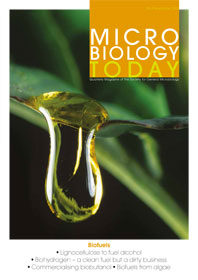 To view and print this document, you will need to download Adobe Acrobat Reader.
Biofuels
26 November 2013 publication
The 2013 November edition highlights the opportunities and challenges that microbes offer to biofuel production. It includes articles on lignocellulosic processes that produce fuel alcohol, clostridia and ABE fermentation, the potential of using bacteria and algae to produce biohydrogen, and the current status of algal biofuel research.