Annual Conference 2020
Issue: Natural Products and Drug Discovery
05 November 2019 article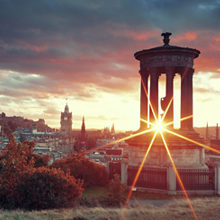 #Microbio20
Monday 30 March–Friday 3 April 2020
Edinburgh International Conference Centre (EICC), UK
The Microbiology Society will celebrate its 75th anniversary in 2020. To celebrate this milestone, the organisation's flagship Annual Conference will – for one time only – be extended to five days and will take place in Edinburgh between Monday 30 March and Friday 3 April 2020.
This prestigious meeting will be held at Edinburgh International Conference Centre (EICC) and will include an additional first day (Monday) dedicated to the theme of Alexander Fleming and including a series of high-profile Fleming Lectures.
This will be followed by the standard four days (Tuesday, Wednesday, Thursday and Friday) of scientific sessions. As ever, these sessions are designed to demonstrate the impact and potential of microbiology to address important global challenges.
Monday 30 March 2020 Edinburgh International Conference Centre (EICC), UK

On the first day of Annual Conference 2020, the Microbiology Society will be hosting a special day-long series of Fleming Lectures organised by an appointed committee of previous Fleming Prize winners, chaired by Nobel Prize winner Sir Paul Nurse.
Compèred by Alice Roberts (University of Birmingham, UK) and with a keynote from Bonnie Bassler (Princeton University, USA), the day will offer an opportunity to hear the legacy of some of the past Fleming Prize winners and will focus on the influence of both established and up-and-coming scientists in addressing global challenges.
The day will feature presentations from a global speaker line-up, including:
Luke Alphey, Pirbright Institute, UK – Genetic control of mosquitoes
Liz Sockett, University of Nottingham, UK – Predatory Bdellovibrio bacteria – 58 years of understanding them as allies against AMR infections
Grant Jensen, CalTech, USA – Visualizing bacterial nanomachines in situ by electron cryotomography
Eddie Holmes, University of Sydney, Australia – The expanding virosphere
Mark Pallen, Quadram Institute, UK – Palaeomicrobiology: what ancient DNA can tell us about pathogens from the past
Stirling Churchman, Harvard University, USA – Orchestrating gene regulation across the genome and across the cell
Early career microbiologists can attend the Fleming Showcase day for free when registering for Annual Conference 2020.
Destination Edinburgh
Edinburgh is a diverse and vibrant city, steeped in history. The backdrop of Arthur's Seat, the Pentland Hills and Edinburgh's waterfront make the city an exciting event destination. If you extend your stay after Conference, there are plenty of attractions to visit, such as Edinburgh Castle, the National Museum of Scotland, the Scottish Parliament and the Royal Yacht Britannia. Visit 'This is Edinburgh' for further information.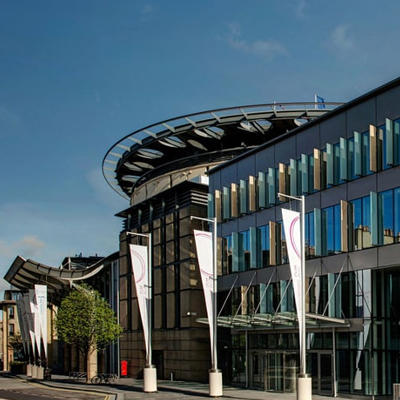 Registration
Registration is now open for Annual Conference, which attracts over 1,600 attendees for the UK's largest annual gathering of microbiologists.
To ensure the meeting remains of value for this broad microbiology community, ticket prices have not increased from last year beyond the rate of inflation. A 10% discount is available for anyone registering for all four days of the meeting and registered early career microbiologists can attend the Fleming Showcase for free.
Abstracts
Abstract submission is now open and submission information is on the website.
As always, Annual Conference is designed to cover the breadth of microbiology research, so don't miss out on this opportunity to showcase your microbiological work and research to this broad scientific community. Submissions close on 9 December 2019.
Notifications of acceptances will be made from 14 January 2020.
For those abstracts that are awarded a poster presentation, Annual Conference provides an excellent platform for emerging scientific research. Posters will be rotated to ensure relevance to the content of the day's live programmed sessions. See the event page for further information and submission categories.
Early career microbiologists
Annual Conference has many opportunities for early career microbiologist members to get involved. If you're eligible, don't forget to indicate your interest in participating in the Sir Howard Dalton Young Microbiologist of the Year Competition, and/or the Early Career Microbiologists' Forum Co-chairing scheme.
Conference programme
Annual Conference 2020 has over 30 scientific sessions, covering topics across the breadth of microbiology, and workshops, forums and symposia specifically aimed to help with professional development and cross-disciplinary learning. You can view the current 2020 programme online, including a list of the invited speakers and their talk titles and abstracts.
Social programme
Annual Conference is designed to offer ample opportunities for formal and informal networking for both early career and established microbiologists. Two low-cost, separately bookable events are taking place as part of the social programme in 2020.
On the Tuesday evening (31 March 2020) of Annual Conference week, VisitScotland's five-star-rated attraction The Real Mary King's Close will be opened up exclusively for registered Society delegates. On Thursday evening (2 April 2020), the ever-popular Annual Conference Quiz will be taking place at Ghillie Dhu – a dramatically vaulted Georgian converted church in the shadow of Edinburgh castle.
Prices, times and further details about all socials can be found on the event page.
Grants
Society Conference Grants are available to support eligible members wishing to present at the Annual Conference. The grants deadline is 20 January 2020. Grant notifications will go out before 31 January 2020. If you are a member who is not eligible for a Society Conference Grant, please apply via the Travel Grant scheme.
Accommodation and travel
If you're planning on joining us at this important event, we highly recommend you secure your accommodation and make your travel plans as early as possible. Edinburgh is a popular destination city and hotels fill up quickly.
To support you in securing your accommodation, you can book through our booking and accommodation services agent Reservation Highway. The agency has secured a range of accommodation options to suit all budgets throughout Edinburgh, at discounted rates.
To get the latest Annual Conference news and updates, follow us on Twitter @MicrobioSoc using the hashtag #Microbio20.
---
Thumbnail: rabbit75_ist/Thinkstock.
Image 3: EICC.