Impact and Influence Committee
Reporting to Council, the Impact and Influence Committee is responsible for advancing the understanding and impact of microbiology by highlighting the global importance of the work of our members and other microbiologists to support the Society's three main strategic objectives. The Committee will work with relevant working groups and staff to ensure that activities delivered are in line with budget.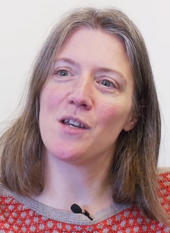 co-Chair
Dr Chloe James
University of Salford, UK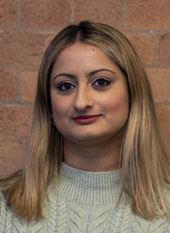 co-Chair
Dr Tina Joshi
University of Plymouth, UK

Impact and Influence Committee Membership 2022
Chloe James
University of Salford, UK
(co-Chair)
Tina Joshi
University of Plymouth, UK
(co-Chair)
David Clarke
University College Cork, Ireland
Chris Randall
University of Leeds, UK
David Edwards
University of Dundee, UK
Edward Bolt
University of Nottingham, UK
James Redfern
Manchester Metropolitan University, UK
Marwh Aldriwesh
King Saud bin Abdulaziz University for Health Science, Saudi Arabia
Stephanie Diezmann
University of Bristol, UK
Andre Antunes
Edge Hill University, UK
Rebecca McHugh
University of Glasgow, UK
Mel Lacey
Sheffield Hallam University, UK
Carol Munro
University of Aberdeen, UK
Justine Rudkin
University of Oxford, UK
Thamarai Schneiders
University of Edinburgh, UK
Joey Shephed
University of Sheffield, UK
Ainsley Beaton
John Innes Centre, UK
Oliver Severn
Singer Instruments, UK
Terms of Reference

Impact and Influence Committee Terms of Reference
---
Microbiology Today Editorial Board

Editorial Board of Microbiology Today.
Thumbnail: iStock/phototechno.
Terms of reference: iStock/Gajus.