Sustainability Committee
The Sustainability Committee has a variety of areas of focus. It is primarily responsible for driving forward the key strategic aim to "reinforce the Society's long-term sustainability and resilience by diversifying income streams, increasing efficiency and ensuring robust governance" but works across the entire Society, and collaborate with other organisations as it develops the future leadership of the Society through professional development and membership engagement opportunities.
It also works to ensure the long-term viability of our operations through income diversification development via commercial and philanthropic means, which in turn supports all Society activities.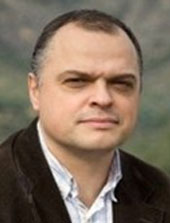 co-Chair
Professor Jose Bengoechea
Queens University Belfast, Northern Ireland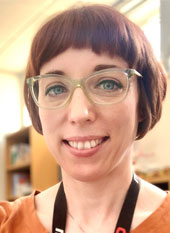 co-Chair
Dr Sarah Maddocks
Cardiff Metropolitan University, UK

Sutainability Committee Membership 2023
Jose Bengoechea
Queens University Belfast, Northern Ireland
(co-Chair)
Sarah Maddocks
Cardiff Metropolitan University, UK
(co-Chair)

Geertje Van Keulen

University of Swansea, UK

Angharad Davies
University of Swansea, UK
Marguerite Clyne
University College Dublin, Ireland
James Edwards
University of Plymouth, UK
Laura Bowater
University of East Anglia, UK

Jack Sunter

Oxford Brookes University, UK

Winnie Lee
University of Bristol, UK
Alison MacFadyen
University of Glasgow, UK
Marta Simões
Macau University of Science and Technology, China
David Whitworth
Aberystwyth University, UK
Ashish William
Lady Hardinge Medical College & Associated Hospitals, India

Chris Stewart

Newcastle University, UK

Arindam Mitra

Adamas University, India

Jennifer Ritchie

University of Surrey, UK
Terms of Reference

Sustainability Committee Terms of Reference
---
Thumbnail: iStock/Pom669.
Terms of reference: iStock/Gajus.