International Women's Day: embracing equity
Posted on March 8, 2023 by Microbiology Society
International Women's Day (IWD) takes place annually on 8 March and is a celebration of women's achievements that aims to raise awareness of issues impacting women's equality. The awareness day started in 1911 as part of the women's suffrage movement and this year's theme is #EmbraceEquity which is focusing on the need for equitable action to create true inclusion.

As part of this year's theme, people have been encouraged to physically embrace themselves as a visible symbol of embracing equity. So, to mark the day, two of our Champions, Darya Chernikhova and Karen Campos-León, have taken part and also explained what equity means to them.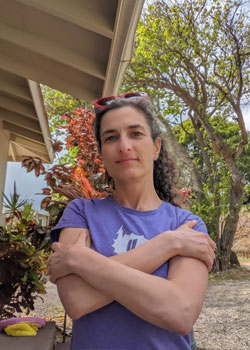 Darya has reflected on how to be truly equitable, intersectionality needs to be considered:
"I'd like to see equity in how neurodivergence is perceived by folks who are trying to be allies. It's the ultimate exercise in understanding intersectionality and adaptive accommodations. For example, a significant proportion of autistic people or those with attention deficit hyperactivity disorder (ADHD) also have circadian rhythm disorders. However, in a capitalist society with agrarian roots, 'early to bed, early to rise' is a moral judgement, rather than a physiological property, like height or eye colour. Layer into it the expectations that women cook breakfast and pick up the kids from school, plus the lack of expectation that a woman can be neurodivergent and you end up decades and centuries into perception and image. Basic things like flexible scheduling, noise control and clear communication should be the norm that makes everyone's life better, not accommodations for 'that lab member'. Infinite diversity in infinite combinations." Darya Chernikhova, University of Iceland, Iceland
In addition to being a Society Champion, Karen, is also a member of our Members Panel, which exists to expand the diversity of perspectives represented at decision-making level at the Society.
Below, Karen discusses the need for flexible workplaces to allow equity in women's careers. Karen's little one also joined in with marking IWD!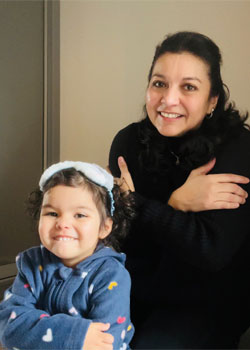 "For me, equity means fairness and impartiality. To my understanding, this term acknowledges that we do not necessarily start from the same 'place' or position, and that we can overcome barriers to achieve equality. For example, gender bias has been a challenge that women have had to deal with for many years.
To create equality, I believe that we must first recognise that such barriers exist. As a society, we should be able to recognise and accept that there are disadvantages for women in their workplace. Some women require specific needs to be met, support measures to be implemented and adjustments to be made.
It is well known that the majority of women take on more childcare responsibilities than men, which can bring about a negative impact on women's careers and mental health. I believe that offering flexible working options, or remote working patterns, would allow more women to pursue their desired career paths and seek more job opportunities.
I strongly believe that International Women's Day is an excellent opportunity for us all to reflect on what we have learned about equity so far. More importantly, we could aim for a better understanding on how we can support women to get a step closer to equality; not only for us, but also for our precious future generations." Karen Campos-León, UK
Find out more about equality, diversity and inclusion at the Society and email [email protected] if you are interested in contributing content for an awareness day.