Meet the Young Microbiologist of the Year finalists: Abraham Lee
Posted on November 5, 2020 by Microbiology Society
The Sir Howard Dalton Young Microbiologist of the Year Prize is awarded by the Society each year. The prize recognises and rewards excellence in science communication by a Microbiology Society member who is a postgraduate student or postdoctoral researcher, having gained their PhD in the last two years. The young scientists on this shortlist will give a 15-minute presentation at Why Microbiologists Matter on Wednesday 25 November. In the run up to the event, we will be getting to know the finalists.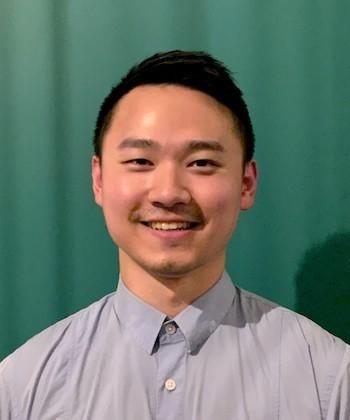 Virology Division finalist: Abraham Lee
Current position: Research Fellow, The Roslin Institute, University of Edinburgh
Title of talk: Asparagine deprivation causes a reversible restriction of HCMV acute virus replication
Research interests: I'm interested in identifying novel host-virus interactions using systematic approaches such as siRNA screens and CRISPR screens. I have worked with a wide range of viruses including HIV-1, EBV, HCMV, HSV-1, IAV and, recently, SARS-CoV-2.
Theme of talk: Human Cytomegalovirus (HCMV) is a clinically important virus that establishes a life-long latent infection. Using a library of small interfering RNAs to silence the expression of ~7,000 genes, I found that asparagine synthetase (ASNS) depletion has a profound inhibitory effect on HCMV replication. HCMV infected cells have an altered metabolism similar to cancer cells, and like cancer cells, HCMV is highly dependent on asparagine for efficient replication, with depletion resulting in a dormant infection that can be reactivated many days later upon addition of asparagine. These results have important implications for the treatment of HCMV and the control of viral latency.
If I was not a microbiologist, I would be… Either a professional figure skater or an actuary/accountant. I chose science because I want to explore the "unknown".
Abraham's talk will take place during Why Microbiologists Matter on 25 November. For more information about the event, or to register, visit the event page. Stay tuned for more finalist profiles in the coming weeks.
Previously published profiles can be found below: