Meet the Young Microbiologist of the Year finalists: Thomas O'Brien
Posted on November 9, 2020 by Microbiology Society
The Sir Howard Dalton Young Microbiologist of the Year Prize is awarded by the Society each year. The prize recognises and rewards excellence in science communication by a Microbiology Society member who is a postgraduate student or postdoctoral researcher, having gained their PhD in the last two years. The young scientists on this shortlist will give a 15-minute presentation at Why Microbiologists Matter on Wednesday 25 November. In the run up to the event, we will be getting to know the finalists.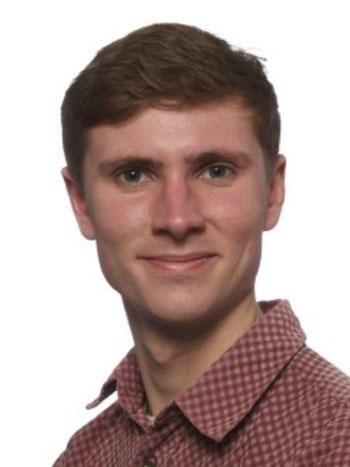 Thomas O'Brien
Current position: PhD student, Department of Biochemistry, University of Cambridge
Title of talk: In vitro recapitulation of the polymicrobial community associated with cystic fibrosis airway infections
Research interests: I am interested in understanding what interactions occur amongst microbial species present within complex, or 'polymicrobial', communities and how these interactions modulate changes in microbial behaviour. Specifically, my research focuses on the polymicrobial communities associated with cystic fibrosis airway infections.
Theme of talk: Traditional microbiology relies on the study of microbial species in isolation to understand their behaviour. However, a single micro-organism at a site of infection is rare. Recent studies have identified that micro-organisms behave differently when grown as a mixed culture, even becoming more harmful or resisting antibiotics. Through understanding how interactions between species drive changes in microbial behaviour, it may be possible to identify new methods of effectively managing infections. Here, I present an animal-free culture model for the long-term growth of complex microbial populations associated with cystic fibrosis airway infections. Enabling the detailed study of such 'interspecies interactions'.
If I was not a microbiologist, I would be… If I were not a microbiologist, I would be a chef because I love cooking, and more importantly eating, unique meals.
Thomas's talk will take place during Why Microbiologists Matter on 25 November. For more information about the event, or to register, visit the event page. Stay tuned for more finalist profiles in the coming weeks.
Previously published profiles can be found below: