News
Issue: Natural Products and Drug Discovery
05 November 2019 article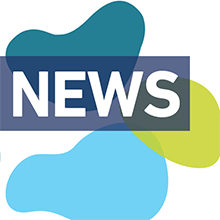 New microbiologyresearch.org
The Microbiology Society journals have a fresh new look following an upgrade to the publishing platform in August. The whole Society archive, covering more than 70 years and 60,000 articles, can be found at microbiologyresearch.org alongside the very latest content from our six journals.
Our journals are an important part of our mission to advance the understanding and impact of microbiology, both in themselves as places to publish research and through their vital financial contribution to the Society, and member support is vital to their continuing health. You can help by submitting articles, volunteering as a reviewer or editor, or simply letting your institutional librarian know that you value the Microbiology Society journals.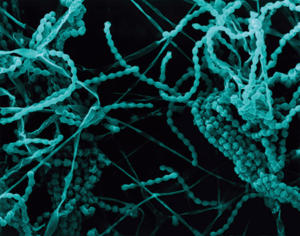 For more information about supporting the journals, email [email protected].
Society signs Open Access deal with UK Higher Education consortium
With Wellcome Trust and UKRI endorsement, we are excited to announce a new Open Access (OA) initiative between the Microbiology Society and Jisc Collections, the UK Higher Education library consortium.
What does it mean for our UK members?
So long as your university opts-in to our Publish & Read deal with Jisc, articles where you are a corresponding author and which are accepted by any of the Society's six journals will be published OA without further cost to you, your department, your faculty, or your library. At the same time, everyone at your university will be able to read all the paywalled content from the Society's subscription journals.
What about members from outside the UK?
Watch this space. We are discussing Publish & Read deals with other national consortia and with individual university libraries.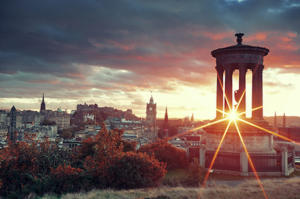 2020 Prize Lectures
We are delighted to announce the 2020 Prize Lecture winners, who will all be presenting at Annual Conference in Edinburgh:
2020 Prize Medal
Professor Martin Blaser, Rutgers University, USA
2020 Fleming Prize
Professor Edze Westra, University of Exeter, UK
2020 Marjory Stephenson Prize
Professor Julian Parkhill FRS, University of Cambridge, UK
2020 Peter Wildy Prize
Professor Graham Hatfull, University of Pittsburgh, USA
2020 Unilever Colworth Prize
Professor Manu Prakash, Stanford University, USA
Harry Smith Vacation Studentships
Applications for support for undergraduate research projects during Summer 2020 will open on 2 December 2019.
Applications should be submitted by the supervisor, and successful applicants will receive support for their research project in the form of a stipend, as well as the chance to apply for a bursary to present the results of their projects at the Annual Conference 2021.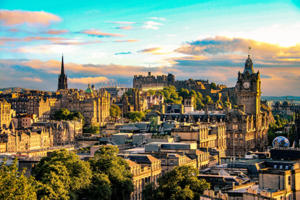 Federation of Infection Societies Conference 2019 (FIS 2019)
11–14 November 2019, EICC, UK
The Microbiology Society is delighted to be hosting the Federation of Infection Societies Conference 2019 (FIS 2019) in Edinburgh between 11 and 14 November 2019.
This event is a unique conference which includes the collaboration of 16 societies across the UK with interests in different aspects of infectious diseases, clinical microbiology, biomedical science and infection control. It provides a great opportunity to find out about the latest developments and to connect with key contacts and networks.
The sessions cover some of the most important current issues facing infectious disease control, prevention, diagnosis and treatment.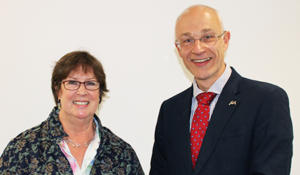 Microbiology Society President could be coming to a location near you
Following on from the successful Roadshow events hosted at the University of Leeds, Newcastle University and Trinity College Dublin earlier this year, this autumn Society President Professor Judith Armitage will continue her journey around the UK and Ireland to engage with members of the Society. You will find Judith at the following locations:
18 November, University of Plymouth, UK
26 November, University of Reading, UK
Members and non-members are welcome to join these FREE events which unless stated will usually take place between 15:00 and 17:00. There will be the chance to do the following at each event:
Meet the President, Professor Judith Armitage.
Engage in interactive, topical discussions.
Network with local like-minded individuals.
Find out why microbiology and being part of the Microbiology Society matters.
Learn how you can get more involved in Society activities, including our 75th Anniversary in 2020.
Meet the Microbiology Society team.
For more information please contact Erin Taylor at [email protected].
Grant deadlines
| | |
| --- | --- |
| Date | Grant |
| 1 December 2019 | Travel Grants for members presenting at conferences from 1 January 2020. |
| 20 January 2020 | Society Conference Grants for early career members presenting at Annual Conference 2020. Also, for technicians or retired members and members requiring support for caring costs. |
| 10 February 2020 | Harry Smith Vacation Studentships to support undergraduate research projects during summer 2020. |
For more information please visit the grants area of the website.
---
Image 1: Dennis Kunkel Microscopy/Science Photo Library.
Image 2: rabbit75_ist/Thinkstock.
Image 3: eventfh/iStock.
Image 4: Society President Judith Armitage with Chief Executive Peter Cotgreave.