General Secretary's Group
The General Secretary's Group reports directly to Council. Chaired by the General Secretary, it is comprised of the co-Chairs of the Building Communities Committee, the Impact and Influence Committee, the Sustainability Committee and the Early Career Microbiologists' Forum Executive Committee. It meets twice a year, scheduled between Committee meeting dates and Council meeting dates.
The General Secretary's Group acts as a unified group in bringing reports to Council from the Committees of Council in a coherent way, with proposals having been examined from all angles simultaneously to support the Society's three main strategic objectives. It considers matters of Equality, Diversity and Inclusion, presenting annual data and recommendations to Council and acts as a mechanism for cross collaboration including creating, reacting and responding to opportunities, be they to strengthen existing communities and attract new members, build resilience and sustainability or co-ordinate international interactions and collaboration with other groups and organisations on areas of common interest for example.

General Secretary's Group Terms of Reference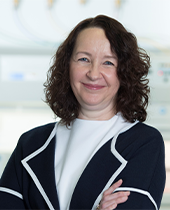 Chair
Dr Karen Robinson
University of Nottingham, UK
General Secretary's Group Membership 2022
Karen Robinson

General Secretary (Chair)
University of Nottingham, UK

Paul Hoskisson

Co-Chair of Building Communities Committee and Chair of Publishing Panel
University of Strathclyde, UK

Gill Elliott

Co-Chair of Building Communities Committee and Chair of Scientific Conferences Panel
University of Surrey UK

Catrin Moore

Co-Chair of Impact and Influence Committee

St George's University of London, UK

Tina Joshi

Co-Chair of Impact and Influence Committee
University of Plymouth, UK

Jose Bengoechea

Co-Chair of Sustainability Committee
Queen's University Belfast, Northern Ireland

Sarah Maddocks

Co-Chair of Sustainability Committee
Cardiff Metropolitan University, UK

Jo Kite

Chair of the Early Career Microbiologist Forum Executive Committee

University of Cambridge , UK