Best of the blog 2019
Posted on December 20, 2019 by Laura Cox
As we come to the end of another year, we are having a period of reflection here at Microbe Post. Today, we're looking back at some of the most popular blog posts of 2019, so grab a cup of tea and revisit some of the best of the year with us – what a year it has been!
10. Meet the Young Microbiologist of the Year Finalists
The Sir Howard Dalton Young Microbiologist of the Year Prize is awarded by the Society each year. This year, we met all of the finalists from the four divisions to learn about their research before the event. Check out the profiles from runners upLaura Petch, Christine Jordan, Gareth Raynes, Sarah Worsley, Naoise McGarry, Daniella Lefteri (who you may remember from this month's episode of Microbe Talk), Michaela Conley, Paula Seone and this year's winner Davis Laundon.
In January, PhD student Matthew Whelan at University College Dublin, presented at the Junior Award for Microbiology (JAM) talks seminar series. After his talk, Matthew wrote a blog for us about his research into how exposure to antibiotics affects the disease-causing ability, or virulence, of the foodborne pathogen Campylobacter jejuni.
In January this year, the UK Government launched a 20-year strategy to tackle antimicrobial resistance supported with an ambitious 5-year action plan. In this blog, Policy Officer Sufia Rahman covered the key points from the Strategy, highlighting the research priorities outlined in the documents.
Ahead of next year's Fleming Showcase, we invited early career researchers to submit their PhD thesis in the form of a graphical abstract. But what is a graphical abstract? And how do you make a good one? To help out those interested in presenting at the showcase, Laura put together some key tips and provided some examples from the Society's journals.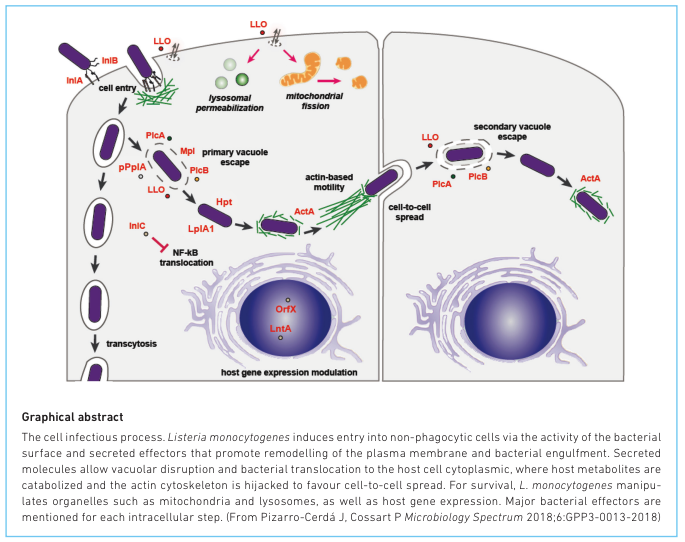 This paper was selected as Editor's Choice in the March issue of our flagship journal Microbiology and investigated the antimicrobial activity of a bacterium found in a beehive. Read the blog to find out why Professor Stephen Gordan selected this manuscript and read the interview with two of the paper's authors.
To give those presenting their research at the International Meeting on Arboviruses and their Vectors (IMAV) Focused Meeting somewhere to publish their research, the Journal of General Virology launched a special collection to collate research in the field. In January, Matt looked back at the emergence and history of these arthropod-infecting viruses and found out why it is such an important area of research.
The bacterial genus Pseudomonas is amongst one of the most researched in microbiology. Matt looked at why these micro-organisms make such a good model organism, their role in removal of pollutants from the environment and their darker side; causing persistent biofilms and infections.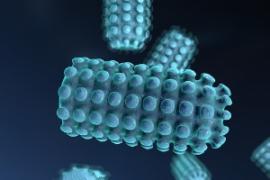 A review article published in the Journal of General Virology inspired Laura to find out more about one of the world's most deadly viruses: rabies virus. This blog from June looked into the transmission of rabies, how the vaccine was developed and why it is so challenging to cure the disease once a person has been infected.
2. New antibiotics needed: WHO priority pathogens
2019 saw the continuation of our popular New antibiotics needed blog series, with six new additions. The series runs alongside the WHO priority pathogens of concern collection in Microbial Genomics. This year Laura and Matt wrote blogs on half of the priority pathogens, many of which made our top-ten most-read: Haemophilus influenzae, Acinetobacter baumannii, Campylobacter, Neisseria gonorrhoeae, Streptococcus pneumoniae and Enterococcus faecium.
And finally, head-and-shoulders above the rest is our most popular blog of 2019! The blog, written by PhD student Célia Souque, discusses how Célia used a Wellcome Trust Public Engagement Grant to create a board game to teach schoolchildren in Thailand about antimicrobial resistance, Célia even included a free print-and-play resource for anyone interested in playing the boardgame or using it to help their educational activities.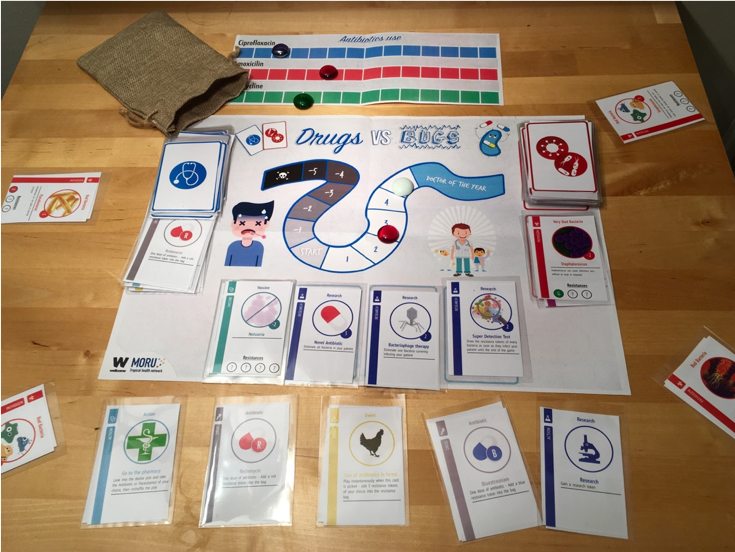 And that's it for 2019, thanks to everyone who has contributed to the blog, read the blog and shared on social media. Let's make 2020 even better!