ECM Forum Event Fund Grant recipients
Find out how receiving the Early Career Microbiologist's (ECM) Event Fund Grant has benefited eligible ECM Forum members.
John Munnoch
University of Strathclyde, UK
ECM Forum Event Fund Grant 2019
John was awarded funds to invite a speaker specialising in current bacteriophage research to the University of Strathclyde.
"The award allowed me to invite and cover the majority of costs for a fantastic external speaker, Luís, to speak at Strathclyde. It has been my first opportunity and allowed us to both strengthen our existing relationship (formed during a summer school) and allowed us to discuss ideas for future projects. Bacteriophage research has caught my interest and the award has allowed me and members at Strathclyde access to an expert and for all involved to expand our professional networks."
Image credit: John Munnoch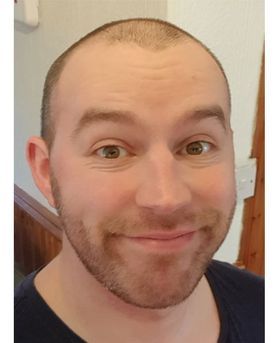 Azul Zorzoli
University of Dundee, UK
ECM Forum Event Fund Grant 2019
Azul was awarded funds to support the organisation of a symposium which aimed to disseminate cutting-edge science and discuss the most urgent questions in science today. This meeting gave over a hundred students an opportunity to think about their future career paths, connect with other researchers and discover potential employers.
"Securing funding for research and event organisation is a fundamental skill all scientist should have. I received the ECM Forum Event Fund for the organisation of a multidisciplinary post-graduate symposium at the University of Dundee in 2019. The event showcased world-renowned researchers as speakers, from academia, industry and the healthcare sector. Importantly, it provided PhD students with the opportunity to present their work through flash talks and poster sessions. Our team was committed to organising an event that would be both gender-balanced and 'green', without unnecessary merchandise and plastic products. The support from the ECM Forum was essential to achieving this goal."
Image credit: Azul Zorzoli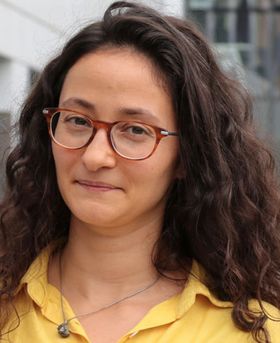 Michael Pascoe
Cardiff University, UK
ECM Forum Event Fund Grant 2018
Society Champion, Michael, was awarded funds to support the Biofilm Scientific Workshop which aimed to provide an opportunity for new research collaborations to form by bringing specialists from several research areas together.
"Being awarded ECR Forum Event funding allowed me to contribute to organising a scientific meeting. We were able to invite a more diverse range of speakers from further afield than originally planned, which made the event more interesting and impactful. Applying for small grants such as these has been great for improving my writing skills. I now feel more confident when writing concise proposals for other funding opportunities."
Image credit: Michael Pascoe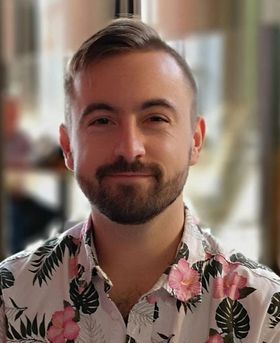 Jennifer Simpson
University of Cambridge, UK
ECM Forum Event Fund Grant 2018
Jennifer was awarded this grant on behalf of the University of Cambridge's One Health Society, to support their event 'Resisting the Resistance: Strategies for the future of AMR'. The aim of the panel debate was to discuss a range of strategies that should be used to avoid the escalating issues of antimicrobial resistance.
"During my time as president of the Cambridge University One Health Society, the ECM Forum event fund was provided to support a student-run event on the topic of antimicrobial resistance. The panel debate, starring three expert speakers, attracted a diverse and highly engaged audience and created a great platform for discussion of the growing issue of antimicrobial resistance and an outlook for the future. As a vet student, chairing this discussion was an excellent opportunity to gain an insight into how AMR impacts both veterinary and medical professionals and the importance of a 'One Health' approach in addressing the challenge."
Image credit: Jennifer Simpson