Harry Smith Vacation Studentship recipient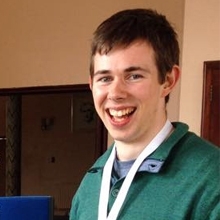 Dr Kevin Kavanagh, Senior Lecturer, Maynooth University and Gerard Sheehan, undergraduate student, Maynooth University
Dr Kevin Kavanagh, Senior Lecturer at Maynooth University, received a Harry Smith Vacation Studentship to host student Gerard Sheehan for a research project over the summer in 2015. Gerard was involved in a project to characterise the distribution of viruses in honey bee (Apis mellifera) populations in Ireland, and considered the importance of several factors including disease, climate and human activity on the health of Apis mellifera colonies via many techniques.
Speaking of the research experience, Gerard said, "At the start of the project I found myself questioning every step I took but by the end it made sense and flowed naturally."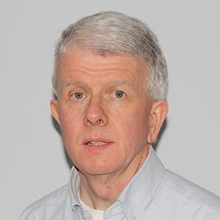 Gerard was able to collect data during his project that will be used as part of a European study on Apis mellifera populations, and was able to present a poster at the annual conference of Irish beekeepers in July, attracting a lot of interest in his work.
Kevin said, "Gerard made a great contribution to this project and the results he generated have contributed to national and EU databases. He acquired a wide range of techniques and the project has confirmed his interest in pursuing a PhD after graduation. It has made a major contribution to Gerard's career and helped the Irish beekeeping community acquire knowledge of bee viruses in Ireland."
---
Go back to Previous Grant recipients.