Research Visit Grant recipient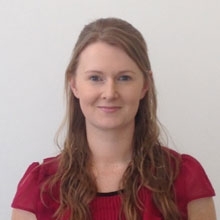 Siobhan Hogan, PhD student, Royal College of Surgeons in Ireland
Siobhan was awarded a Research Visit Grant in 2014, for a one month visit to investigate novel therapeutics for treatment and prevention of Staphylococci intravascular catheter infections. She used both in vitro and in vivo models.
"This research visit facilitated the beginning of what I'm sure will be a long and fruitful collaboration between two research groups. The results generated are very exciting; we are in the process of expanding and investigating the results. We are excited to continue this research and analysis and are confident a high impact publication will result directly from this research visit."
---
Go back to Previous Grant recipients.