Travel Grant recipients
The Society's Travel Grant supports eligible members presenting work at scientific or education meetings. Discover more about how previous grant recipients have made the most of the available funds.
Hadyn Luke Parker
University of Warwick, UK
Travel Grant 2020
At the beginning of the year, PhD student Hadyn used his grant to travel to New Dehli, India to attend the Mycobacterial Heterogeneity and Host Tissue Tropism Symposium.
"Attending an international conference allowed me to network with a range of academics in a variety of countries, as well as a former GSK employee. My research was well received and I was awarded the Top Emerging Cellular Microbiologist award for the best poster presented."
Image credit: Hadyn Luke Parker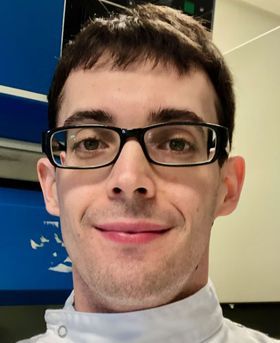 Ioly Kotta-Loizou
Imperial College London, UK
Travel Grant 2020
At the beginning of the year, Research Associate Ioly, used her grant to travel to Barcelona, Spain for the VIRUSES2020 conference.
"VIRUSES2020 – Novel Concepts in Virology offered me a plethora of opportunities for professional and personal development, high quality scientific discussions and networking with internationally recognised researchers; I am very grateful to the Microbiology Society for the financial support."
Image credit: Ioly Kotta-Loizou
Sam Prudence
University of East Anglia, UK
Travel Grant 2019
PhD student Sam was awarded a travel grant to attend the Gordon Research Conference on Applied and Environmental Microbiology, USA.
"Being awarded a Microbiology society Travel Grant granted me the fantastic opportunity of attending the 2018 Microbiology Society General Conference in Belfast. Here I presented a poster on my research and engaged in discussions about methodology and how we can best use modern molecular techniques to understand biology. I also had the privilege of enjoying a range of talks from across the entire spectrum of microbiology research, showcasing the work of inspirational and innovative researchers. I was also able to network with both my fellow early career microbiologists, and with group leaders, opening the possibility of collaborations or employment opportunities in the future."
Image credit: Sam Prudence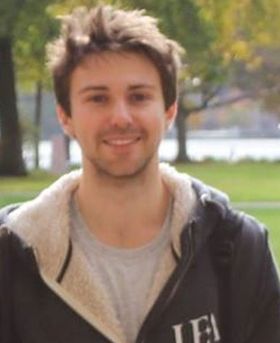 Vincent Rennie
Open University, UK
Travel Grant 2019
PhD student, Vincent, was awarded a Travel Grant to support his attendance at the Tools for Biogeochemistry Summer School in Tübingen, Germany in 2019.
"Attending the Tools in Biogeochemistry summer course has both exposed me to new techniques and methods for investigating microbial communities operating within a geochemical context, and has also increased my professional network which will help me advance my career after the conclusion of my PhD."
Image credit: Vincent Rennie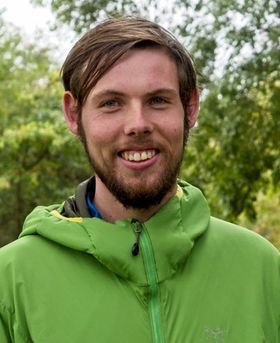 Inderpreet Kaur
University of Leicester, UK
Travel Grant 2019
Inderpreet is a PhD student who used her Travel Grant to attend the Gordon Research Conference Basic Biological Insights Driving Control of Staphylococcal Infections.
"I was able to present a poster about my PhD research on the effects of copper resistance in Staphylococcus aureus at this conference. Not only did this enable me to practice my presentation skills but it also gave me the opportunity to discuss my research with attendees who were able to provide a fresh perspective and new ideas to help tackle my research question. I was also able to meet current collaborators from around the world and discuss results from current projects, as well as create new networks with potential future collaborators."
Image credit: Inderpreet Kaur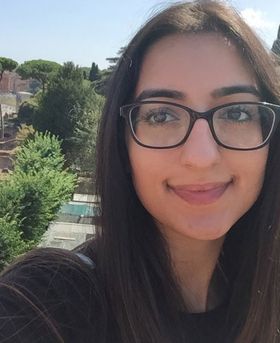 Rachel Wheatley
University of Oxford, UK
Travel Grant 2019
In 2019, Rachel was awarded a Society Conference Grant to support her attendance at the Microbes in Medicine Focused Meeting. This was Rachel's first conference since taking up her postodoctoral fellowship.
"I received a travel grant award from the Microbiology Society that allowed me to attend the Medical Microbiology Conference in Dublin. I had recently started a postdoc in this new field, and this allowed me to meet microbiologists from across the UK working on similar things to myself and hear some really interesting talks. It was also very exciting to present the first poster of my postdoc here!"
Image credit: Rachel Wheatley