Sir Howard Dalton Young Microbiologist of the Year Competition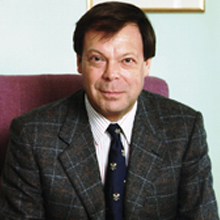 The Microbiology Society awards a prize to a Member presenting a poster or offered paper at the Society's Annual Conference or Irish Division meeting.
The prize recognises and rewards excellence in science communication by a Microbiology Society Member who is a postgraduate student or postdoctoral researcher, having gained their PhD in the last two years.
To enter this competition, applicants must tick the appropriate box during online abstract submission for the Annual Conference. Those who wish to enter the competition following the abstract submission deadline will not be considered eligible for application. Finalists will be notified in early summer if they have been selected, and will be invited to give a 10-minute oral presentation (plus 5 minutes for questions) at the final at the Society's Annual General Meeting.
The judges will then award cash prizes to the three best entries.
1st Prize: £500
2nd Prize: £200
3rd Prize: £100
All finalists will also receive a year's free Society membership.
Sir Howard Dalton Young Microbiologist of the Year 2019: Davis Laundon
Previous winners:
2019
1st Prize: Davis Laundon, Marine Biological Association, University of East Anglia, UK
2nd Prize: Sarah Worsley, University of East Anglia, UK
3rd Prize: Michaela Conley, University of Glasgow, UK
2018
1st Prize: Courtney Kousser, University of Birmingham, UK
2nd Prize: Rute Maria Pinto, The Roslin Institute, University of Edinburgh, UK
3rd Prize: Stephen Dolan, University of Cambridge, UK
2017
1st Prize: Daniel Hurdiss, University of Leeds, UK
2nd Prize: Andrew O'Connor, University College Dublin, Ireland
3rd Prize: Rebecca Hall, University of York, UK
2016
1st Prize: Lindsay Broadbent, Queen's University Belfast, UK
2nd Prize: Mariya Goncheva, The Roslin Institute, University of Edinburgh, UK
Joint 3rd Prize: Andrew Frey, University of Sheffield, UK; Ethan Morgan, University of Leeds, UK
2015
1st Prize: Joseph Kirk, University of Sheffield, UK
2nd Prize: Samantha Chui Sang Lee, National University Ireland, Ireland
3rd Prize: Christopher Miller, University of Kent, UK
2014
1st Prize: Ali Hussein, University of Bath, UK
2nd Prize: Maitreyi Shivkumar, University of Cambridge, UK
3rd Prize: Lauren Ames, University of Exeter, UK
2013
1st Prize: Sophie Schumann, University of Leeds, UK
2nd Prize: Alyson Murray, University College Dublin, Ireland
3rd Prize: Aline Tabib-Salazar, University of Sussex, UK
2012
1st Prize: Lucy Thorne, Imperial College London, UK
2nd Prize: Rebecca Handley, Institute of Food Research, Norwich, UK
3rd Prize: Elaine Waters, University College Dublin, Ireland