Defra: the regulation of genetic technologies
22 March 2021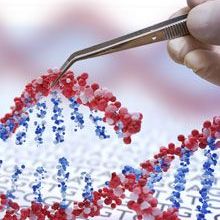 The Microbiology Society has submitted a response to the Department for Environment, Food & Rural Affairs (Defra) Public Consultation on the Regulation of Genetic Technologies, which is assessing whether gene editing should be regulated in the same way as genetic modification, and is gathering views on the wider regulatory framework governing genetically modified organisms (GMOs).
Techniques for sequencing and modifying genomes have been an integral part of fundamental and applied microbiology since genomics studies began. Consequently, genome sequencing and engineered microbes contribute greatly to the significant impacts being seen within microbiological research. These innovations span many areas, including health, agri-food, environmental science, and industrial biotechnology. Fundamental microbiology underpins the discovery and development of many transformative, widely used tools for genomics such as CRISPR/Cas.
The response reflects the views expressed by members of the Microbiology Society who responded to our call for input and shared different perspectives on the regulation of genetically modified organisms (GMOs) which could have been developed using traditional breeding. Therefore, the response is by no means comprehensive and it is not our intention to speak on the behalf of the microbiology community. Rather, we highlighted anecdotes and examples of where genetic technologies are impacting on microbiology and its applications.
We are currently consulting members to inform further explainers on these scientific issues. If you are interested in participating in future engagement activities on this topic, please contact [email protected].
---
Image: iStock/vchal.