The Microbiology Society's position on the UKRI call for transdisciplinary networks to tackle Antimicrobial Resistance
14 November 2023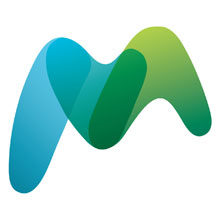 The Microbiology Society is aware that many members are submitting to the UK Research and Innovation (UKRI)'s call for transdisciplinary networks to tackle antimicrobial resistance (AMR) and is excited by the breadth and ambition of all the network proposals it has been made aware of.
To ensure it is able to remain neutral in supporting its members, the Society is not able to act as a formal partner to any bids. However, we'd welcome networks considering how their networks align with the Microbiology Society's 'Knocking Out AMR' project and strategic aims, and we do not object to being referenced by members in relation to their connection to the Society.
We look forward to collaborating with the successful networks as much as we can, and working with any unsuccessful network proposals to ensure their momentum is carried forward.
In addition to the Society's recently launched 'Knocking Out AMR' project, the Society has signed up as an interested party to support a proposed cross-governmental coalition which will offer support to successful networks. Please contact [email protected] if you are interested in finding out more about this cross-government coalition and how it can interact with networks who are successful in gaining funding on this call.