An interview with Dr Freya Harrison
April 2020
Dr Freya Harrison is an Associate Professor at the University of Warwick and a member of the Microbiology Society. In this interview, she tells us more about her research into chronic biofilm infections, why she thinks microbiology matters and how she has benefited from being a member of the Microbiology Society.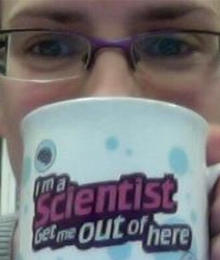 Tell us about your research.
I'm interested in chronic biofilm infections, which includes researching what are bacteria are really doing, when they're in hunkered down in biofilms, in the unique environments found in the lungs of people with cystic fibrosis or diabetic foot ulcers. It also involves asking questions, such as why can't we predict which antibiotics might kill them when they're in this state? And can we find new antibacterial molecules to disrupt the biofilm and kill these troublesome pathogens?
Where did your interest in microbiology come from?
I actually started my career as an evolutionary ecologist, and I was using bacteria to do evolution experiments, to try and understand how social behaviours evolve. But as I looked more into the bacterial ecosystems found in chronic infections, I got more and more interested in the fundamental biology of the bacteria themselves. I also realised that this was an area where I could do research that might actually make a difference to people suffering from the effects of antibiotic-resistant chronic infections, and that was a really strong driver to switch focus and become a microbiologist.
What is your area of specialism and why is it important?
My lab currently has two areas of specialism. Half of us work with an ex vivo model of cystic fibrosis lung infection, which is important because it will allow us to do more realistic experiments to understand the drivers of bacterial virulence and antibiotic resistance in these life-limiting infections. Most practically, we hope it can be used a diagnostic or testing platform to predict which existing or in-development antibiotics might work when given to patients. It has the bonus of helping to reduce the use of live animals in infection research too. The other half of my team is datamining historical medical manuscripts to discover (or rediscover!) cocktails of natural products with antibiofilm or wound healing properties. This is important because there is such a dearth of likely candidates in the anti-infective discovery pipeline, and we think that our approach provides a focussed way to identify the most promising leads for testing.
You have previously contributed to a paper titled 'Assessing evolutionary risks of resistance for new antimicrobial therapies' can you tell us more about what this research entailed?
This paper actually came out of a twitter discussion between the authors. We had all been thinking about this issue from different angles – wet lab microbiology, evolutionary biology and microbial genomics – and we'd all noticed that a lot of otherwise awesome research into candidate antimicrobials, didn't include very robust or realistic experiments, to explore how easily (or not) bacteria might evolve resistance in real hosts and reservoirs. Doing a selection experiment in lysogeny broth (LB) is the standard approach, but the fitness costs and benefits of different resistance mutations, can be very different in this environment than they are in a real, live host. And the genotype-phenotype map might be different too (for example, because environmental cues lead to different genes being expressed in different environments, or to selective changes at loci which moderate the effects of resistance mutations). So we thought it was time to bring our ideas together, to suggest some of the main considerations to take into account, when trying to predict how likely it is that bacteria will evolve resistance to a new drug in vivo, and to sketch out something of a road map for future research.
What are the most important skills you need for your current role?
Patience, tenacity and creativity! Experimental research involves so much failure and troubleshooting, so you have to be able to keep on going and be willing to think laterally to work out solutions to problems. I think communication and open-mindedness are key too, because working with collaborators across disciplines, within and outside the sciences, is crucial to do the most inventive work – you need to be able to approach people and exchange ideas. As a PI communication is important too in building a happy, productive research team.
What qualifications did you obtain before starting this role?
My first degree was a very broad biological sciences degree, and my PhD was on the ecology and evolution of siderophore production in Pseudomonas aeruginosa. I've also become a fellow of the UK Higher Education Academy, by building a portfolio of my university teaching and education training.
What are the professional challenges that present themselves and how do you try to overcome them?
Right now, as a fairly new PI – I'm four years in to running my own group – the main challenge has been learning to manage people effectively. I'm lucky to work in a very supportive school, which has provided good training opportunities for the communication skills needed in this role; but on the whole it has been a very sudden change from being responsible for just myself and the odd student, to leading a team of people with different backgrounds, personalities and needs.
What is a typical working day for you?
There isn't one! It's a constant mix of planning research alone or with collaborators, discussing projects with staff and students, teaching undergraduates, and dealing with admin for my school and university. And occasionally, as a treat, escaping into the lab and doing some work at the bench.
Tell us about your biggest professional achievement(s) so far.
For me, getting my first academic appointment and my first big grant with a postdoc salary included, has been the biggest step in my career. That felt like a huge battle won after a lot of hard work and a lot of investment by me and by the mentors I've had over my career. But conversely, I also feel a huge sense of achievement when I see people I've mentored and supported, progressing and doing well. From seemingly little things like seeing a PhD student start to gain confidence doing something they previously found difficult, to someone I've written a supporting letter or reference for get a grant.
You are an active member of the Microbiology Society, tell us more about your involvement.
I joined the Microbiology Society during my PhD and in the last few years I've gone from attending events to getting more actively involved in the Society. I was an elected member of the Communications Committee for a while, which was fascinating – that involved helping to decide on topics and authors for Microbiology Today, looking at the use and outreach of the Society's online resources, reviewing outreach grant applications and lots more besides. I've also contributed to a couple of the policy consultations which have been sent to members. With colleagues, I also suggested and helped to organise a Focused Meeting, which was brilliant – we ran it as a discursive workshop, rather than a traditional series of presentations, and everyone engaged and was keen to reprise it. Some new collaborations and links came out of it, and it will be great to see where they lead.
Why is it important to be a member of an organisation like the Microbiology Society?
The support the Microbiology Society gives to researchers, especially early career researchers (ECRs), is massive. The financial support given to ECR members to attend conferences, the networking opportunities, and the workshops which have started to become a feature of the Annual Conference, help build a community and support professional development. I especially like the breadth of membership of the Microbiology Society and the diversity of research areas and backgrounds represented, it's great to be able to go to meetings and mix with researchers from academic, industrial, clinical and public health backgrounds. That fires up ideas and stops us all becoming separated into our own silos.
Why does microbiology matter?
Microbes are everywhere, and what they do affects our health and wellbeing, our food supply and our climate. Being able to protect and support the microbial species and communities that keep the planet and people functioning, and control the microbes that threaten our health, is fundamental to our security. I'm writing this while on lockdown during the COVID-19 pandemic, so the importance of knowing how to coexist with, and manage the microbes around us has never felt greater.
---
If you are a member of the Society and would like to find out more about how you can get involved with Society activities and/or showcase your research, please email us at

[email protected]

.