Microbiology is now fully Open Access
04 January 2023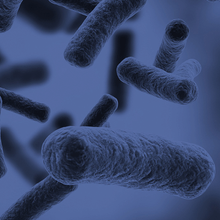 After publishing for over 75 years, we are thrilled to announce that our founding journal, Microbiology, is now fully Open Access (OA) – the first of our journals to move from a hybrid to a fully OA model.
The Microbiology Society is a not-for-profit publisher. Therefore, by publishing OA with us, you can increase your global impact and reach whilst also supporting us in providing activities, grants and events for international microbiologists.
Additionally, if your institution has signed a Publish and Read agreement with us, you are already entitled to fee-free gold OA publishing across all of our titles. Check if you are eligible.
Submit now to increase your impact, expand your reach, and support your community.