Message from the Chief Executive and Council on changes to the governance structure of the Microbiology Society
16 March 2020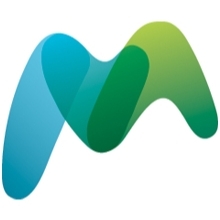 Our principal goal is to develop, expand and strengthen the networks available to our members so that they can generate new knowledge about microbes and ensure that it is shared with other communities. The impacts from this will drive us towards a world in which the science of microbiology provides maximum benefit to society.
To achieve this, we must combine our members' knowledge with the expertise of our staff. We are in the second year of our ambitious strategy to deliver the three objectives which will help realise our goal. We have already achieved a lot but to advance we need to change the way we work. We cannot do this without changing the way we are governed. Council has agreed a fundamental change – instead of having Committees that govern specific activities, which inevitably end up becoming operational, Council would like its major Committees to govern the strategic objectives of the Society. To that end, there will be three major Committees of Council:
Building Communities
Impact and Influence
Sustainability
These mirror the three objectives as set out in our strategy.
The existing Committees will form the three new Committees, and no-one will lose their place on a Committee; everyone is invited to serve the remainder of term within the new structure. Our existing Divisions and Editorial Boards will remain in place, contributing so valuably to the ongoing success of our Conference and Events, and Publishing programmes.
We recognise how hard our Committee members, and all those who support our work via the Champions and other programmes, work to help the Society deliver important programmes, events and activities for the community. Our aim is to ensure we can do more of these important things and serve our members even more efficiently by making this change. The new structure will open up even more opportunities for our members to provide strategic guidance on our programmes and activities, by joining one of the three new Committees.
We are privileged to have served our membership and the wider community for 75 years. Sir Alexander Fleming, Marjory Stephenson and their colleagues wanted to bring together scientists working in different areas of microbiology to form a Society that would offer the benefits of interdisciplinary discussion and provide microbiologists with a common meeting ground. 75 years later, this aim remains central to our purpose. We are using our anniversary to demonstrate the impact of microbiologists' past, present and future, particularly in resolving global challenges. The opportunity for us to adapt and do more for our community has never been greater.
More details on the implementation of these changes will be provided in early Summer 2020.
I welcome your feedback on these changes. I can be contacted by email: [email protected]