Society launches digital collection of archives in the lead up to the Fleming Showcase event.
15 October 2020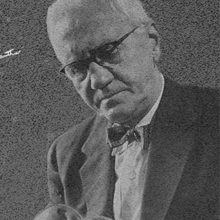 In designing the programme for our 75th anniversary in 2020, we undertook research of the Microbiology Society's early history at the Wellcome Collection in London, where the archives of the Microbiology Society (previously named the Society for General Microbiology) are held. From this research, we uncovered several items, including letters and photographs, that provide a unique insight and visual guide to the founding of the Society.
The aim of the founding members, which included Sir Alexander Fleming FRS and Marjory Stephenson FRS, was to bring together scientists working in different areas of microbiology to form a Society that would offer the benefits of interdisciplinary discussion and provide microbiologists with a common meeting ground. 75 years later, this aim remains central to our purpose.
In celebration of the Fleming Showcase event, taking place on the afternoon of Monday 23 November and all day on Tuesday 24 November 2020, we are pleased to launch our digital collection of archives.
In producing this digital exhibition, we have collaborated with the National Collection of Type Cultures (NCTC), who kindly re-produced items relating to the work of Sir Alexander Fleming from their own archives. One of the founding members of the Society, Ralph St John-Brooks, was also the first curator of the National Collection of Type Cultures from 1920 until 1946.
The National Collection of Type Cultures (currently hosted by Public Health England) itself is a repository and provider of a diverse range of authentic bacterial pathogens, medically relevant bacterial strains and bacteriophage. Like the Microbiology Society, supporting a diverse scientific community of microbiologists and their collaborators remains central to its remit. Fleming utilized the services of the NCTC throughout his career; obtaining strains to use in his own research and depositing some 16 bacterial strains into the NCTC between 1928 and 1948. Founded on January 1 1920, the NCTC is currently celebrating its centenary.
The digital exhibition is now available online.
Find out more about the Fleming Showcase and the Why Microbiologists Matter event here.
You can follow the activities of the National Collection of Type Cultures on Twitter @NCTC_3000.
You can also find out more on our Twitter @MicrobioSoc and by following the hashtag #WhyMicrobiologistsMatter.
---
Image: Wellcome Images.