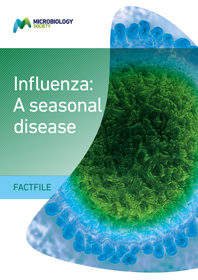 To view and print this document, you will need to download Adobe Acrobat Reader.
Influenza: A seasonal disease
01 January 2017 publication
A KS4 & post-16 resource (8 page booklet). Influenza or flu is a common viral infection of the upper respiratory tract. This resource gives an overview of the disease, how the infection is transmitted and how vaccines are developed. It also explores the nature of flu epidemics and pandemics.