How to upload an image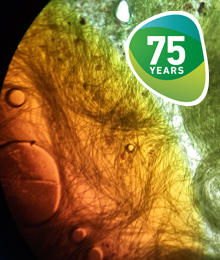 Image Categories
We are looking for images that fall into the following categories:
People
Science
Nature
Places
Laboratory
Virology (a chance to submit the next Journal of General Virology profile image)
Submitting your images
How to submit your images
Need some inspiration on how to take a great photo? Read our blog for top tips.
Please submit your images via our Micro Images Dropbox folder.
Save your images as your name and description of the image (eg. Sam Smith_Mycrobacterium tuberculosis under the microscope)
Finally fill out the form at the bottom of this page to help us understand more about the image you have submitted.
If you are thinking of uploading multiple images, please compress the image files.
Guides on how to upload and compress images are provided below.

How to upload images via dropbox

Terms and conditions
Submit your images
---
Image specifications
Please supply your image(s) to the following specifications:
File formats: Images must be supplied as a high resolution Jpeg or Tiff at a minimum of 300 dpi
Colour: If possible all images must be supplied as CMYK.
File names: Please save your images as your name and description of the image (eg. Sam Smith_Mycobacterium tuberculosis under the microscope)
---
Example submissions
Need inspiration? Have a look at our image library for examples:
---
Tell us more about your images below.
Once you have submitted your images, please fill out the form below.
If you have any other queries, please email M[email protected]