An interview with Dr Lucy Van Dorp
March 2020
Dr Lucy van Dorp is a computational geneticist based at University College London. She is a member of the Microbiology Society and in this interview, tells us more about her research, which uses population genetics, phylogenetics and machine learning methods to infer the key biological factors which contribute to emergence, spread and transmission of pathogens.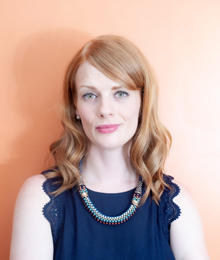 Tell us more about your current research.
I'm a computational geneticist working at University College London (UCL). My research leverages large microbial genomics datasets, to understand the past and present epidemiology of major bacterial, fungal and eukaryotic human-associated pathogens.
I apply a range of computational methods including population genetics, phylogenetics and machine learning to infer what factors contribute to disease emergence, spread and transmission. My work adopts a fully integrated approach, aiming to place genomic reconstructions in societal and historical context. This requires quantifying to what extent genetic patterns can be explained by host susceptibility and immunity, human or animal migrations, climatic change, subsistence practices and trade, but also the choice of drug in clinics.
Why is this research so important?
To fully understand the landscape of disease both now and in the future, we require information on the past evolutionary history of aetiological agents. Large-scale genome sequencing and computational methods can allow us to reconstruct the past through to present diversity of pathogens and their related non-pathogenic strains.
Some of the work which has excited me the most to date is our recent analysis of genomes from eradicated European malaria sequenced from antique medical microscopy slides, prepared from Spanish patients over 70 years ago.
Using a mixture of phylogenetic and population genetics analyses, we inferred the role of extinct European parasites in global transmissions, tracking the historic spread of Plasmodium vivax malaria from Europe to the Americas in the 15th century. This fairly recent divergence data is highly consistent with human colonial migrations and highlights the role of the human host in moving pathogens around the world. Additionally, both eradicated European parasites were in circulation prior to the use of modern anti-malarial drugs and yet exhibited variants that have been previously shown to confer resistance; an observation relevant to predicting the emergence of future resistant strains.
Have you recently undertaken any outreach activities that help promote the importance of microbiology?
I currently act as the Early Career Researcher (ECR) representative for UCL's Microbiology@UCL Domain which was set up by Professor Joanne Santini and Dr Celia Caulcott. In this role I promote the field of microbiology, support ECRs in their study of different microbial systems and encourage links between faculties, industry and partner organisations. We host drinks receptions and career events, which have attracted secondary school children, right the way through to postdocs and more senior principal investigators. The work of the Domain has also included the development of an interactive science festival stand, highlighting the wonderful diversity of microbes, including both those which are good for us as and those which are bad.
---
If you are a member of the Society and would like to find out more about how you can get involved with Society activities and/or showcase your research, please email us at

[email protected]

.