Citizen Science Project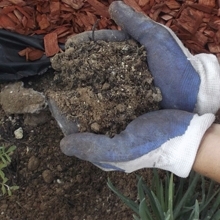 Who took part?
As part of Antibiotics Unearthed, our aim was to engage with people about the global issue of antimicrobial resistance through a practical soil-based activity, to address some of the challenges associated with the discovery of novel antibiotics.
Public
A series of 'pop-up' events took place across the UK and Ireland. At each event, there were a variety of hands-on activities for visitors to engage with the issue of antimicrobial resistance and drug discovery. Members of the public were encouraged to collect a soil sample during their visit and then prepare it for scientific analysis at the interactive stand. Participants were able to track their sample and subsequent analysis online.
Schools/colleges
Throughout the UK, 17 schools/colleges were partnered with a university, research institute, hospital laboratory or similar. Selected students sampled a soil of their choice before taking part in a series of laboratory sessions where they looked for new antibacterial compounds, experiencing real research.
At Newton Abbot College, teacher Alicia Widerman (MSc, BEd) said of the experience:
"As a result of my past academic endeavours in the fields of both cell biology research and science education, I am always looking for opportunities to engage my students in authentic inquiry-based scientific research opportunities. The Microbiology Society's Antibiotics Unearthed project (AUP) has provided Newton Abbot College A-Level Biology students a unique and rare opportunity to do just that, alongside researchers at the University of Exeter.
This project enabled students to engage in inquiry-based learning, using state-of-the-art molecular biology research techniques, in an attempt to discover novel antibiotic-producing soil bacteria to combat the worldwide issue of antibiotic resistance. Integrating the AUP within the context of an A-Level Biology class proved to be pedagogically beneficial on numerous levels, such as complementing and challenging the students' understanding of their curriculum content, strengthening scientific literacy skills and encouraging authentic inquiry-based science. The teacher in me was inspired by the educational value of the project and the impact it had on the students."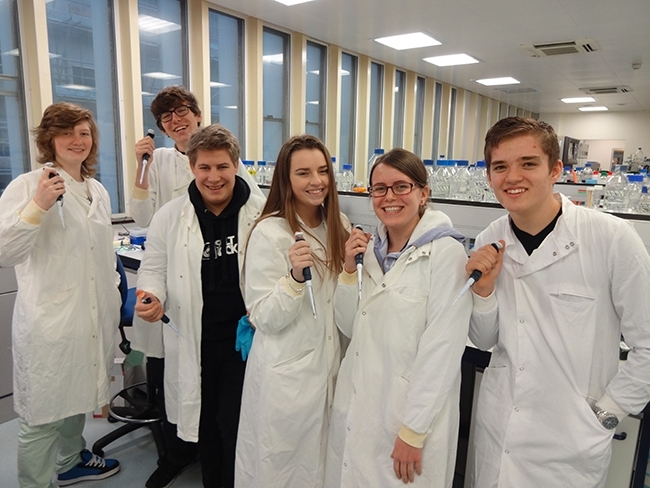 Universities
Throughout the UK and Ireland, 18 universities also joined our venture into the world of drug discovery. Through undergraduate programmes, the aim was to encourage enthusiasm for the subject and engage staff and students. The programme was designed to be flexible and allowed each institution to develop investigations to suit their own skills and requirements. Each institution recevied full training, protocols and was given the opportunity to present results at our Annual Conference. Dr Alwyn Edwards at Aberystwyth University has since implemented an antibiotic resistance element into his undergraduate teaching programme.
| | | |
| --- | --- | --- |
| St Mary's Malne and University of Bristol | Sir Roger Manwood's School and University of Kent | Barton Court Grammar School and University of Kent |
| The Haberdashers' Aske's Boys' School and Middlesex University | Dundee & Angus College/Baldragon Academy and the University of Dundee | Edward Jenner School |
| UTC Oxfordshire and Oxford Brookes University | St Francis College and University of Hertfordshire | Kent College and University of Kent |
| Cokethorpe School and University of Oxford | Sir Jonathan North Community College and Loughborough University | Parrs Wood High School and Manchester Metropolitan University |
| Liverpool Life Sciences UTC and University of Sheffield | Boroughtbrigde High School/New College Pontefract and University of York | Newton Abbot College and University of Exeter |
| Gresham's School and University of East Anglia | Sir Isaac Newton Sixth Form College and University of East Anglia | |
| | | |
| --- | --- | --- |
| University of Edinburgh | University of Westminster | University of Leeds |
| University of the West of England | Edinburgh Napier University | Cork Institute of Technology |
| University of Glasgow | Northampton University | Aberystwyth University |
| Nottingham Trent University | Royal Veterinary College | University of South Wales |
| University of Warwick | University of Birmingham | Bath Spa University |
| University of York | Blackpool and Dylde College | University College Cork |
Images: PaaschPhotography/Thinkstock.
Newton Abbott College A-level biology students. Alicia Wideman.