How we continue to learn and unearth antibiotics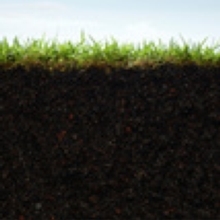 Match-funded PhD studentship
As part of our work with Antibiotics Unearthed and leaving a legacy, the Society collaborated on a cross-disciplinary match-funded PhD studentship with the University of East Anglia (UEA). We worked closely with Professor Laura Bowater, Professor Elena Nardi and Dr Gary Rowley who drew on their expertise in searching for new antibiotics in soil, public engagement in science and educational theory in this multi-disciplinary project.
PhD student (Ethan Drury) was an integral part of the Citizen Science Project with the aim of refining how best to engage the public in initiatives like Antibiotics Unearthed whilst developing methods to investigate potential antibacterial compound-producing micro-organisms that could have been discovered.
Ethan is currently writing up his Thesis which we will publish once complete.
Resources
We have compiled some resources which we hope will be useful as we continue to learn and unearth antibiotics.
Useful links
Longitude Prize
The Longitude Prize needs you
RCUK highlights initiatives to tackle antimicrobial resistance
Small World Initiative
WHO AMR report
Yale University