Protozoa
Protozoa are single celled organisms. They come in many different shapes and sizes ranging from an Amoeba which can change its shape to Paramecium with its fixed shape and complex structure. They live in a wide variety of moist habitats including fresh water, marine environments and the soil.
Some are parasitic, which means they live in other plants and animals including humans, where they cause disease. Plasmodium, for example, causes malaria. They are motile and can move by:
Cilia - tiny hair like structures that cover the outside of the microbe. They beat in a regular continuous pattern like flexible oars.
Flagella - long thread-like structures that extend from the cell surface. The flagella move in a whip-like motion that produces waves that propel the microbe around.
Amoeboid movement - the organism moves by sending out pseudopodia, temporary protrusions that fill with cytoplasm that flows from the body of the cell.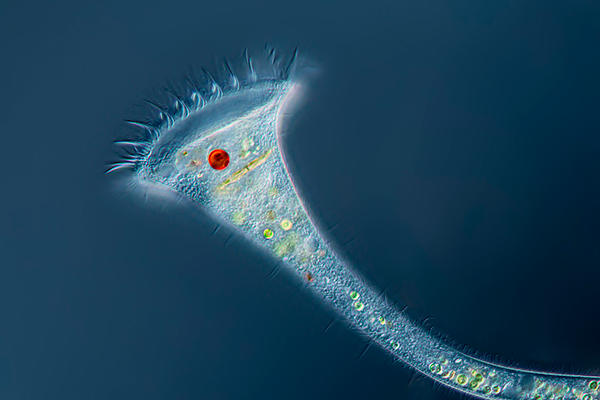 Videos
Learn more about protozoa
Podcasts