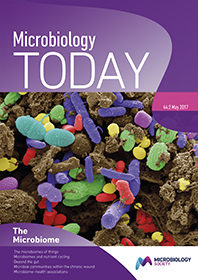 To view and print this document, you will need to download Adobe Acrobat Reader.
The Microbiome
09 May 2017 publication

Microbiome research is a hot topic at the moment, and is the focus of this edition of Microbiology Today. The study of the microbiome highlights the microbes within these complex communities, and the interactions they have with each other and their environment.
Find out more about what a 'microbiome' is in the accompanying video below.